Jan 31, 2021
1
0
1
26
Full Name

Jayson P. Cachero
Besides the Mobile Legends: Bang Bang (MLBB) M2 World Championship victory, millions of pesos in cash prize, and the milestone of being the first Pinoy team to bring home the title, Bren Esports find themselves at liberty to choose a player for their commemorative skin.​
Skins are in-game purchases that add certain attributes to specific characters and between the high-flying Chou and the agile, sword-yielding Lancelot, Bren might decide to go with something closer to home.
(Members of the Bren Esports team display the Philippine flag after beating Myanmar's Burmese Ghouls in the finals of the Mobile Legends: Bang Bang (MLBB) M2 World Championship in Singapore.)
The Philippines' Bren Esports edged Burmese Ghouls of Myanmar Sunday night to claim the world title in the Mobile Legends: Bang Bang (MLBB) M2 World Championship in Singapore.
Bren Esports had to fight its way from the lower bracket before crowning itself as the Mobile Legends Grand Champion by besting Burmese Ghouls 4-3 in their race-to-4 playoffs.
Prior to the title showdown, Bren Esports eliminated RRQ Hoshi, 3-1, to arrange a rematch with the Burmese Ghouls.
Bren was relegated to the lower bracket after dropping its opening match to the Ghouls.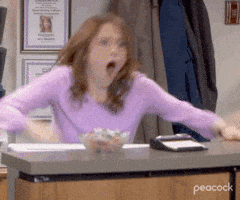 But the Filipino gamers got their chance for redemption by stringing 3 straight victories on their way to the grand finals.
Led by Lancelot specialist KarlTzy, Bren took the fight to the Ghouls, taking a 2-0 lead.
Their Burmese counterparts mounted a furious rally, winning the next 3 games to seize a 3-2 lead.
It was at this point where the Bren Esports team fiddled with their choice of heroes to match the lineup being dispatched by the Burmese Ghouls.
Bren took the next game and the decisive victory in Game 7 to close out the Ghouls.
With their title win, Bren Sports took the lion's share of the $300,000 pool prize.
KarlTzy was declared as the Finals MVP and was awarded $3,000.
And that moment na pinachallenging part sa akin, yung pagdadraft nila. Kasi paulit ulit lang ang draft namin kaya kailangan naming magstep up para manalo. Ang ginawa namin sumugal kami ng sumugal hanggang sa manalo," said Flaptzy.
#Brenlangsakalam​