Dear RO 2.0 Beta Server adventurers, We will be having Beta server maintenance on 19 Feb 1200HRS to 1500HRS GMT+7. This maintenance includes content updates and fixes for a number of issues. Please note that you cannot enter the game during the maintenance period. After the maintenance, we will give out 1000 BCC to test server accounts as compensation. Update details:
Event highlights
Join the adventure to experience new worlds, new class, new questlines, streamlined leveling, and visual upgrades. The adventure is only just beginning in the world of Midgard, as fantasy RPG Ragnarok M: Eternal has now transcended into the next phase of its evolution with the massive RO 2.0...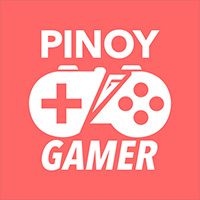 pinoygamer.ph
RO 2.0 Patch Notes

New Server Opening
1. New server will officially open on Feb 26th, 1400 hours. Adventurers can enter by choosing the new server.
2. New server scheduled functions/weekly events:
Week 2 (Mar 1st): Big Cat Invasion (Alternating weeks with Battle of Kafra thereafter)
Week 3 (Mar 8th): Oracle Dungeon (Easy), Valhalla Ruins, Thanatos Tower (Novice), Fortune Coin, Rune Box
Week 4 (Mar 15th): Maple Leaf Faramita
Week 5 (Mar 22nd): Oracle Dungeon (Normal), Guild Wars
Week 6 (Mar 29th): Battle of Cake, Niflheim Purgatory (Revenant MVP)
Week 7 (April 5th): Oracle Dungeon (Hard)
Week 8 (April 12th): Glorious Domain map (including Elf Kingdom and Palace of Beauty), Thanatos Tower (Savior), Holy Ground War, Ancient Relics
Week 9 (April 19th): Oracle Dungeon (Nightmare), Echoing Corridor, Glittering Rune Stone - Star, Oracle Mirror
Client updates
1. The server maintenance and client update will be happen at the same time. Players can enter the game by just updating the game patch without needing to update their clients.
2. Details of the client update
Reset double reward for the first-time top-up:
Each account will be rewarded with twice the amount of Big Cat Coins for their first post-maintenance top-up.
Compatibility for iPhone12 will be added.
The issue where other adventurers' attribute panels cannot be viewed will be fixed.
The issue where photos cannot be saved locally on devices of OS Android 10 and above will be fixed.
3. Client download will be available after the maintenance has started. Players can also update the game via app stores or TapTap.

4. The official emulator will be updated thereafter. Bluestacks for Mac is temporarily not supported.

Event updates



New Collaboration—Ragnarok x Slayers Premium

1. The Slayer collab event will start on 26 Feb.

2. During the event, adventurers with base level ≥ 12 can accept a series of Newcomer's visit to the Otherworld quests from Seafood Gourmet at Prontera. They will receive the limited headwear Cute Duh Mouth and limited title Dragon Vex by completing the quests.

3. The collab gachapon will be available for a limited time. Use the Other-dimensional Gashapon to receive hair vouchers and collab costumes and accessories . Obtain all accessories (either Slayers Premium Series Outfit/Slayer Jolly Series Headwear) from Other-dimensional Gashapon in the Adventure Handbook during the limited time. Players can reach the Prontera South Gate to find the Magical Meow and collect the collab-limited mount Sephiroa Slag x1.

4. The Strange Pot will show up around the Prontera Fountain during the event. It will ask questions to adventurers passing by, so please be careful~ Adventurers can receive Demon King's Giftbox by answering questions.

5. During the event, players can participate in divination by having conversations with Gregor. They will receive a 30-min Buff by randomly picking a card (The buff is not functional in the dungeon, and it does not disappear when players die or disconnect).

6. During the event, adventurers need to proceed to the Prontera South Gate and have conversations with Garrison Knight to access the dungeon. Players will receive Seafood Refrigerator after completing the dungeon.

7. During the event, Forging Box of the Gods - Curse Gauntlets and Demon Whisperer Job Change Giftbox will be put on sale.

8. During the event, players who have unlocked Demon Whisperer series of jobs can accept the the quest Get Strong Quickly!; for a limited time, players can collect Forging Box of the Gods - Curse Gauntlets x5 and Praying Card Pack x10 when they advance to their 3rd job, and collect the Special Slayers Collab Costume x1 when they advance to their 4th job.

9. During the event, players can collect jigsaw puzzles. They will receive special rewards as they progress.
3 pieces: Gold Medal x4、Praying Card Pack x4、Big Cat Voucher·Feast x30
6 pieces: Oracle Dust x12、Oracle Crystal x12
9 pieces: Mastela Fruit x1、Limited Card - Lina Inverse x1
New Server Events— An Affair that Transcends Time and Space

1. Login reward
During the event, players with base level ≥ 12 can accept the A New Journey of Love and Courage quest, proceed to the Prontera Square, have a conversation with Celebration Ambassador Mona, and collect the following reward:
Adventurers from Eternal Love and Midnight Party server can collect the exclusive headwear Novice Puppy Love and Novice Celebration Giftbox.
Adventurers from new server can collect the exclusive headwear Novice Bean Sprouts and Novice Celebration Giftbox.
2. Daily Adventure Skills Tip
During the event, adventurers can proceed to the Prontera Square to have a conversation with Rift Monitor "Lorde". According to instructions, they will "send" adventure tips to the world channel and receive event rewards. They will receive Novice Diary x1 after they complete the quest for the first time and receive Study Note x1 after they complete the quest each day.
3. Unlock! Novice Diary
During the event, players with base level ≥ 12 will receive the Novice Diary. Players from all servers will need to collect Memory Prism and hand them in to "Lock" to unlock the Novice Diary.
4. Novice Diary
During the event, players will receive rewards after completing all quests for each of the chapters.
Complete Chapter 1 to receive Roan's Gift and Oath Contract.
Complete Chapter 2 dungeon to receive Exotic Coin, Exotic Magic Coin and Otherworld Treasure.
Complete Chapter 3 to receive Celebration Giftbox x1.
5. Roan's Gift
During the event, adventurers with base level ≥ 12 can access Novice Supply Station via "New Event", to purchase materials and equipments with a small amount of Zeny.
During the event, for safe refinement +4 and above, 20% off for gears, materials, and Zeny for a limited time. (cannot be used in conjunction with Home discounts)
During the event, adventurers with base level ≥ 12 can access Poring Treasury via "New Event", and spend 6 Big Cat Coins to activate Poring Treasury. After the activation, each day adventurers login to the game will allow them to collect rewards.
Content updates



New map - Glorious Domain

1. New main city of "Eclage", wilderness map of "Time Garden", "Floating Star Rock".
All new main storyline "Oath of Light and Stars" officially starts. Adventurers with base level 150 can meet weird elderly at Prontera to investigate "Returned Scent", to find the location of the rainbow.
The path leading to the Elven Kingdom is available now. Adventurers can go through Guardian Sakura in Amatsu and proceed to an all new map area - Glorious Domain.
2. New "Eclage" Anecdote Quests
Adventurers with base level 15 can proceed to Eclage, Floating Star Rock, and Time Garden to explore: The song of the Divine Tree in Eclage, the tale of Great Sage Claire, the mysterious magic of Time Garden, and other secret myths. Let's discover these legends and myths scattered across the lands!
3. Added Eclage Version Goal
As the Eclage main storyline starts, a new version goal tab will be added to the quest manual. Completing these goals will get you rewards such as headwears, mounts, costumes etc.
4. "Singra Master Box" will be available in Eclage area
Adventurers with base level 150 can accept the request from Pixies around Singra Master Box in Eclage. A special Eclage headwear can be claimed from Wind Whispers Orchestra after quest completion.
5. MVP added in wilderness maps Seed of Yggdrasil, Soul Player, and newly added mini Limunus, Gem Spirit. Chances of obtaining headwear and cards are increased for defeating them.
New starting point - Imperial Cryptura Academy
1. Imperial Cryptura Academy is officially open. New adventurers can study here and rapidly grow into strong adventurers before going to Dragon City Luoyang and fulfil their destinies.
Adventurers with base level 120 can accept the quest How to Become an Adventure Master from Imperial Cryptura Academy. They can collect graduate handbook:《Adventure: From Beginners to the Proficient》by having conversation with Karian (Graduation Instructor).
A series of quests will be assigned to adventurers according to the graduate handbook. Adventurers can complete them accordingly and collect generous rewards or Growth Index points after finishing each of the quests. Accumulated Growth Index points will gain you even more equipment, permanent attributes and other ultimate growth materials/items.
Every day, logging into the game will allow the adventurers to unlock the growth content respectively. Growth contents that cannot be completed at that time can be continued afterwards. After all rewards are claimed, adventurers can have a conversation with Mr. Paperkim of Imperial Cryptura Academy to hand in the handbook, and receive the final reward: Trojan Horse - Blue Glass from Mr. Paperkim's collection.
Adventurers from Eternal Love and Midnight Party servers will also receive the special admission offers and respective rewards.
Each account will be given one chance at immediate 3rd job class advancement (base level 120, job level 60).
2. New "permanent" maps: Imperial Cryptura Academy, Star Tears Forest, Novice Hall. Players can be teleported from Prontera North Gate→Star Tears Forest→Cryptura Academy→Novice Hall.
3. "Birth" location of adventurers is changed from the South Gate to the Cryptura Academy. The tutorial storyline from South Gate will be discontinued.
New Job - Ninja
1. Ninja class jobs will be available.
When creating characters, players can choose Ninja as their first character and advance to the 3rd job in Ninja class in Cryptura Academy to expedite their growth.
Novice adventurers with base level 80 can accept the job change quest at Prontera. Other adventurers with base level 80 can change their jobs in the multi-job system.
After changing to Ninja, players will receive extra 240 attribute points. The attribute points will only be effective on Ninja class jobs.
2. Job change in Ninja class has 3 steps (with male and female):
The 2nd job advancement: Ninja.
The 3rd job advancement: Shadow Wolf/Hazy
The 4th job advancement: Yamata/Amaterasu
3. Ninja Class has class-exclusive weapons
Able to equip class only equip after 2nd job advancement: Wind Monster
Able to equip long sword type of gear after 3rd job advancement
New mechanism - Ancient Relics
1. Login to the game to receive Ancient Relic Backpack.
2. Adventurers with base level 140 will find the NPC Rowanne at Prontera and accept the quest of Ancient Relic Backpack. The following functions will be unlocked after the quest is completed:
Relics Shop
Svartalf Normal Dust and Unknown Ancient Relic Shard will be available for purchase.
Svartalf Normal Dust: can be purchased with Zeny and with a weekly purchase limit of 24 for each character. The price will increase according to the number of purchases. Obtain 1 Unknown Ancient Relic Shard for every 12 Svartalf Elf Dust consumed.
Unknown Ancient Relic Shard: can randomly receive one Ancient Relics or Relic Shard (green quality), and a chance to receive the Relic Shard in higher quality.
Fusion of Ancient Relics
Choose a recipe and use various Relic Shard to fuse into Ancient Relics. After fusion, its attribute will become more powerful.
The fused Ancient Relics will directly go to Ancient Relic Backpack. Since fusion is irreversible, please check carefully before fusion.
Remolding Ancient Relics
Materials needed for remolding are Svartalf Normal Dust and Svartalf Elf Dust. It is easier to use Svartalf Elf Dust to upgrade attributes than Svartalf Normal Dust .
Svartalf Normal Dust can be bought from Relics Shop with Zeny, or dropped by monsters in Flowery Land.
Svartalf Elf Dust can be bought from Gold Coin Shop with Big Cat Coins.
With each attribute refresh, the value may increase or decrease randomly. Adventurers should decide for themselves whether to save or not to save depending on their situation.
Some of the Ancient Relics have special attributes, which will only be functional when the attribute progress is > 80%.
Decompose Ancient Relics
Decompose extra Ancient Relics and its fragments to obtain remolding materials - Svartalf Normal Dust.
Decomposing is irreversible - please think very carefully when choosing the specific Ancient Relics to decompose
Replacing Ancient Relics
Use 5 purple-grade Relic Shard to obtain 1 Ultimate Ancient Relic Shard. There is a possibility of obtaining purple Relic Shard or a complete purple-grade Ancient Relic.
3. Each character can wear 1 Ancient Relic at a time.
4. Ancient Relic Shards and complete Ancient Relics are character-limited, and cannot be shared among the characters in the account.
New map dungeon mode - Palace of Beauty
1. Introducing an all-new wilderness game mode with the Flowery Land map!
Adventurers can use the teleporting sites in Eclage and Guardian Sakura to reach the special map Flowery Land .
2.New adventure in Flowery Land
Adventurers with base level 150 can enter Flowery Land and automatically accept quests.
The quests can only be completed in Flowery Land. Adventurers will randomly accept 6 quests daily. Having completed any 4 of these, the adventurer will be rewarded with the daily ultimate treasure chest Spirit's Gratitude.
Progress of quest completion can be viewed in the world map.
3. Open "Palace of Beauty" Dungeon
Adventurers with Base level 150 will receive the Distant Call quest. Upon completion, adventurers will be teleported to the new Palace of Beauty dungeon. They will look for a strange puff, solve puzzles, and earn treasure chest rewards. Adventurers will also unlock 'a strange puff', and help her escape the Palace of Beauty.
Apart from strange puzzles, the Palace of Beauty is also filled with violent monsters and mysterious bosses. Adventurers will earn Buff treasure chest rewards in the process, and choose their favourite map buff.
All contents and rewards in the Palace of Beauty are one-off. After claiming all rewards, there will be no need to clear the dungeon again. Unless adventurers manually reset, all progress in the dungeon will be saved.
Adventurers will not respawn outside the Palace of Beauty when they die. Instead, they will respawn at the nearest resurrection point, to faciliate retries.
You will meet Brooke in the Palace of Beauty, who will be your strong ally. Help her find her lost powers, and upgrade her skills. During crucial moments, she could give you some most needed help.
Afterwards, adventurers can use the Gate of Yalfu located above Flowery Land to enter the Palace of Beauty.
New Look - Prontera & UI
1. While adventurers were soundly asleep, Big Cat Man gathered builders and did a major refurbishment on Prontera.
Castle, Job Change Hall, and the Cathedral will all be welcoming everyone with an all-new appearance. Adventurers who love to take photos shouldn't miss them!
Added two areas - Amusement Park and Shopping Street. There are also new residents. Curious adventurers should hurry and take a look!
We hope you will like the new Prontera! If you are unhappy about anything, please feedback to us and we will do our best to improve!
2. Character creation screen has also been revamped to give adventurers a fresh and new experience.
3. Buttons and their locations in the game UI have also been adjusted. We hope adventurers like these changes. UI and buttons in various systems will also be upgraded soon. Please stay tuned!
4. A new "Facial Expressions" tab is added in the main UI's action buttons. Adventurers can use this function to pose for photos.
Introduction of grinding reduction mode - Offline Battle
The Offline Battle will make the AFK farming more convenient for adventurers. After switching on the mode, they can farm in wilderness maps without logging in to the game.
After the mode becomes available, any character under the same account that purchases Premium for the first time in a calendar month can receive the 31-day Offline Battle Certificate. And this pass is applicable to all other characters.
The Offline Battle function can be found in the Auto functions on the bottom right of the main interface. Upon activation, players may perform offline battles in wilderness maps.
Players may choose targeted monsters and set duration for offline battle.
Activating Offline Battle will log player out of the game and return to the login interface instantly.
Added a new notification to display the items received by the character during offline battle will be added to the character selection interface.
While any character is performing the offline battle, players are not allowed to login to other characters within the same account. Force login to other characters will disable the on-going offline battle.
New Growth
Upper limit of base level is raised to 170. Strengthened equipment and headwear levels are raised to 170.
Function Update on Enchant Fusion: Enchant Fusion for shoe and garment available in Al De Baran's Magic Furnace.
New pets available for capture in Eclage: Doll Devil and Mimmy Monster.
New pets available for fusion: Skeleton Wanderer, Jakk, and Eddga.
Two new Eclage maps for pet adventures.
Mysterious Box 7.0 available in the Adventurer Coin Store will be upgraded to Mysterious Box V 2.0.
The EP7.0 regular monster cards will be added to the card gashapon machine.
Two new Revenant MVP - Stormy Knight and Kaho. The fusion of Stormy Knight ★ Card and Firelord Kaho ★ Card will be added to the Poring King Craft.
Whitebait Lake Lord Card, Mao Guai Calvin Card, Maple Fairy Yzma Card, Fire Bird Chiri Card, Poi Tata Card , Snake Demon Gorgons Card, Wasteland Lord Card and Audhumbla Card will be added to the Combined Fate.
Recharge Related
1. New version of Adventure Handbook
The Glorious Domain Adventure Book will be available at the Eternal Love and Midnight Party server. Adventurers, please complete it before 30 July 0500HRS.
The Kafra Adventurer Book will be available at new server. Adventurers, please complete it before April 9th, 0500HRS.
The Glorious Domain Adventure Book will be available at new server from April 30th, 0500HRS. Adventurers, please complete it before July 30th, 0500HRS.
Adventurers can earn EXP by completing Assistant's daily quests to gradually unlock rewards while upgrading their Adventure Handbooks.
The Adventure Handbook can be advanced through 3 levels of rewards - general, advanced, and collector's rewards. Adventurers can advance their adventure books in the Assistant or Charge interface.
2. Special offer updates (Premium)
The v2.0 card is available at a discounted rate: $7.99, purchase limit 3 times. The original price - $10.99 will be restored afterwards.
The v2.0 card can be redeemed to collect the limited Back Headwear, such as Poring Adventure Backpack x1, Eden Coin x1000, Morning Dew x300, Condensation of Meteor x15, Glory Chest x1, Greed Chest v2.0 x1.
3. Gold Coin store updates
The Novice's Blessing Chest, Adventurer's Lucky Bag, Valkyrie Growth Gift Box, and Big Cat's Lucky Bag will be removed.
The Black Cat·K Egg and the White Dog Egg will be removed. Adventurers can purchase them from Pet Merchant at Prontera South Gate.
The Svartalf Elf Dust will be available at 15 BCC, used for restoring Ancient Relics.
The Praying Crystal Self-select Pack will be available at 6 BCC. Use it to receive any one of the following: Attack Card x1, Def Card x1, Element Card x1.
The Valkyrie's Goodwill Gift Box will be available at 6 BCC. Use it to receive Gold Medal x1, Valkyrie's Gift x1.
The Novice Growth Gift Box will be available at 328 BCC and permanently limited to one purchase per account. Use it to receive limited costume Royal Celebration Costume Voucher x1 and one recommended physical or magical pack of headwear for adventurers to choose from. (Pack includes one of each for the following equipment slots: Head, Face, Mouth, Back, Tail - all from Fantasy Generator I and Fantasy Generator Feast).
Physical headwear pack is specially made for physical class jobs. Open it to receive Anubis Mask [1] x1, Lute Goggle x1, Fighter's Soul x1, Love Goddess x1, Enchanting Tail x1.
Magical headwear pack is specially made for magical class jobs. Open it to receive Pyramid Puzzle [1] x1, Lute Goggle x1, Card of Fate x1, Love Goddess x1 and Happy Bird x1.
4. Fantasy Generator III updates
To celebrate the new arrival of 2.0, the Fantasy Generator III will be discounted, original and discounted prices are as follows (limited to one account per day):
Number of draws: 1, 2, 3, 4, 5 and above
The original price: 30 BCC, 60 BCC, 100 BCC, 150 BCC, 200 BCC.
The discounted price: 15 BCC, 15 BCC, 15 BCC, 30 BCC, 30 BCC.
5. Fantasy Generator II adjustment
Fantasy Generator II will be shut down. Adventurers can purchase the Saint Gear with Zeny from Event Merchant at Prontera.
The Saint's Equipment Gift Box is available in the Gold Coin Store for adventurers to purchase at 68 BCC. Use it to claim a full set of Saint Gear and Saint's Weapon Voucher x1.
Big Cat Voucher II will be available to redeem the Assistant Medal of Honor and each Big Cat Voucher II can be redeemed with 100 Assistant Medal of Honor. The Big Cat Voucher II will be removed from the Assistant Medal of Honor Store.
6. Adventurers from the new server will be able to purchase Daily Special Offer Adventure Gift Box from 29 Mar 2021, 0500HRS.
Other contents
1. HD video download function is added in the game.
When CG animations are shown during the quest, the HD ones can be downloaded and played once they are ready. The built-in non-HD ones will be played automatically without downloading, if HD downloads are cancelled.
The Phonograph at Home will also support HD video download.
In game settings, click the download button to pre-download all HD CGs.
2. New Fortune-Coin-supported dungeon.
Added in Niflheim Purgatory (Revenant MVP) and Valhalla Ruins (guild dungeon) .
Defeat bosses in the dungeons above and spend Fortune Coin to obtain a single reward related to each boss. Niflheim Purgatory is limited to 4 times per week. Valhalla Ruins is limited to 5 times per week.
The process in summoning Revenant MVP in Niflheim Purgatory dungeon will be simplified. When a team leader clicks the summon button, the other online team members will agree by default.
Content optimizations
1. Functions to discontinue (Overseas will be notified 2 weeks in advance)
Remove the guild dojo.
Remove the novice 30-day check-in.
Remove the Assistant Growth Plan and Version Challenge functions.
No gift growth packs from Meenu.
Temporarily discontinue Poring Battle. Only the Big Cat Invasion and the Battle of Kafra will be available alternatively each Wednesday.
Remove the Explore tab in the Adventure Handbook.
2. Guild optimizations
Guild creation function is now unlocked by default, Level 1 guild can now have up to 100 players.
Creating guild will now unlock all structure by default (Except Poring Couch).
3. Equipment optimizations
All equipment crafting will be unlocked by default.
Enhancement feature will be unlocked at base level 15; Refining and repairing functions will be unlocked at base level 30.
Aesir Monument's 2nd and 3rd advancement will be automatically unlocked with job change.
Removed basic and intermediate enchantment function and related tasks.
Adventure Handbook equipment can now be rapidly crafted.
4. Quest bar optimizations
The "Display All Quests" button will be added to mini map. Quests that are 10 levels lower than the adventurer's base level will be hidden, except for several special event quests, main storyline and Wasteland quests. Click the setting button and tick the "Display All Quests" button on the map to re-visit those quests.
Adventurers with base level over 20 can proceed to the South Gate to find the Adven. Class S - Odder. He will tell you his adventures throughout the years. (After listening to Odder's adventure, headwear-related quest and Minstrel Quests will be automatically unlocked and completed with rewards to be claimed)
The condition of acceptance for the Balance of Soul and Glory of Rune quests has been lowered to base level 100.
The condition of acceptance for the collectors' quests for Homunculus Lab B1F and Lighthalzen Plains maps has been lowered to base level 100.
5. Quest manual optimization
Title changes: the Main Story will be changed to Adventure Chapter, the Tutorials will be changed to Feature Guide.
The tab Minstrel's Story and the tab Anecdote will be combined and named as Records of Scenery and Customs.
The tab Side Quest will be deleted.
6. Assistant function optimizations
Adjusted purchase requirement for Assistant redeem voucher on Vahalla, Starlot, Connie and Isfield to base level 90.
Assistant dailies - Daily Mission Board completion condition changed from once to thrice. Click "Go" to see the relevant UI and complete the tasks.
Assistant coupon merchant is added among Assistants—Ranina. Talk to her to purchase the Assistant hiring coupons you like. The coupons in the Mitt shop will be removed.
Deleted all headwear and Minstrel's Quest unlocks in the Assistant guides.
7. Offline AFK farming mode optimization
All wilderness maps now support offline AFK farming mode.
Offline battle information page will be saved until the adventurers go online again.
Hide "purchase" button in the auto skills bar for adventurers who have not unlocked the offline battle mode
Offline status will be stopped if "Fatigue" is not fully utilized within 30 min
8. Mentor function optimizations
Mentor's qualification level will be adjusted from level 90 to 130. The student's graduation level remains the same.
Adventurers who are already mentors but not yet reached level 130 before the maintenance will still keep the mentor role. If all mentor-apprentice relationships have ended, the mentor role will lapse. The role of mentor will be restored later if the required level is reached.
9. Wilderness map monster optimizations
HP and other attributes of monsters in Blooming Land are lowered in the new server.
Attack powers of monsters from Wasteland, Maple Leaf Faramita, Sunset Beach, and Whitebait Lake will be reduced.
Upper limits of the quantity and variety of exchange materials in Nightmare Maker in Maple Leaf Faramita will be increased. Players can exchange materials for equipment crafting.
The upper limit of Lucky Shop purchase will be increased to 999.
10. Skills optimization
By default, 6 manual and 5 auto skill slots are activated, and the Emergency Heal skill is unlocked.
The Accurate Hunting skill supports the targeting of Revenant MVP.
Fixed the situation where a failed skill cast will also result in a cooldown.
11. Optimization of the unlock of other functions. The following functions will be unlocked:
Quest Manual, Mission Board
Hairstyle, facial expressions, movements, cosmetic contact lenses, headwears from the smiling lady's shop, toys from the toy store
Basics, monsters, pets, NPCs, sceneries, collectibles, toys, and achievenments tab in the Adventure Handbook
Default backpack storage is changed to 185 slots; default personal inventory storage is changed to 215 slots.
12. Traveler's Notes to be unlocked at base level 10.
13. Optimization for Job Transcendence
Deleted 2nd and 3rd advancement peak functions and their related quests. After 2nd advancement is completed, the default job's upper limit is level 70, and level 80 for 3rd.
The 4th job will be available after the 3rd job level reaches 60. After the change to the 4th job, the 3rd job can continue to level up to 80.
14. 25% movement speed is added when riding in the main city. Can be combined with other speed increasing effects.
15. Optimized damage point display rules: All damage received will be displayed on the screen, and will not be hidden due to long distances.
16. Maps in the Adventure Handbook, which have no monster/NPC/reputation/scenery unlocked at all, will no longer be displayed in the respective tab's selections.
17. The level to unlock the Guardian in the Moonlight quest, the 10th chapter of the main storyline, will be increased to 130. Adventurers who already accepted the quest can continue.
Fixed issues
Changed the answer to "animals" for the question about "Coconut tree turtle's species" in the Wasteland Q&A
Fixed the issue where Evernight - Endless Darkness cannot be saved in the Adventure Handbook & weapon Transmog.
Fixed the issue where maps became abnormal when teammates joined dungeons via invitation or by following the player.
Fixed the issue where notification of death is displayed as "defeated by teammate" in Oracle Dungeon.
Fixed the team formation invitation UI, and the display issue with characters' eyes in the guild tab.
Fixed the issue where using Sublimation Scroll - Valkyrie while holding hands will trigger an abnormal effect in Echoing Corridor.
Fixed the issue where the boss cannot be attacked when the player is in a Fatigue status in the Echoing Corridor.
Publishers or Game Developers can send their press release on our site, simply follow the guide here: https://pinoygamer.ph/pages/press